توفير بروز كامل لتقنية المعلومات عبر شراكة التوزيع
أوستن، تكساس، 20 حزيران/يونيو، 2019 / بي آر نيوزواير / — أعلنت شركة زينوس إنك، وهي شركة رائدة في التطبيق الذكي ومراقبة الخدمات intelligent application and service monitoring، اليوم عن توسع استراتيجي في الشرق الأوسط عبر شراكة رئيسية أقامتها مع شركة فاد تكنولوجيز VAD Technologies، وهي شركة موزعة راسخة ذات قيمة إضافية مقرها دبي بدولة الإمارات العربية المتحدة.
وقال برايان ويلسون، كبير مسؤولي شؤون العملاء في شركة زينوس: "الشرق الأوسط سوق سريع النمو بالنسبة لنا. إن خبرة شركة فاد  في السوق ستمكن زينوس من الاستمرار في تقديم حلول مصممة على مستوى عالمي تساعد عملاء الشركة على مراقبة وتحسين أداء جميع التطبيقات في بيئات تكنولوجيا المعلومات المعقدة والدينامية الخاصة بهم."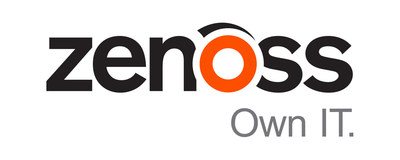 وقال ماريو فيليوفيتش، المدير العام لشركة فاد تكنولوجيز: "نحن متحمسون لإقامة شراكة مع شركة رائدة في مجال القضاء على المخاطر وزيادة الكفاءة من خلال عمليات تكنولوجيا المعلومات المحددة بالبرمجيات. "لقد اخترنا زينوس لأن تكنولوجيتها والعاملين فيها من مستوى عالمي ما يضمن لبائعي التجزئة تقديم أفضل استراتيجيات ضمان الخدمة لعملائهم أثناء قيامهم بالتحول الرقمي."
منصة زينوس كلاود  Zenoss Cloudهي أول منصة ذكية لإدارة عمليات تكنولوجيا المعلومات قائمة على SaaS  وهي تعمل على دفق وتطبيع جميع بيانات الجهاز، مما يتيح ظهور السياق بشكل فريد لمنع انقطاع الخدمة في بيئات تقنية المعلومات الحديثة والمعقدة. يتم تشغيل زينوس كلاود بواسطة  Google Cloud Platform، مما يعزز من أقوى أساليب التعلم الآلي والتحليلات الفورية لتدفق البيانات لمنح الشركات القدرة على التوسع في الاحتياجات المتغيرة لأعمالها والتكيف معها.
حول زينوس
تعمل زينوس مع أكبر المؤسسات في العالم لضمان استمرار عمل خدمات تكنولوجيا المعلومات وتطبيقاتها دائمًا. كشركة رائدة في عمليات تكنولوجيا المعلومات المعرفة بالبرمجيات، تجمع زينوس بشكل فريد جميع أنواع بيانات الأجهزة لإنشاء نماذج خدمات تكنولوجيا معلومات في الوقت الفعلي تدرب خوارزميات تعلم الآلة على توفير إمكانات قوية في تحليلات قدرات AIOps  لجميع أنواع البيانات، بما في ذلك المقاييس وبيانات التبعية والأحداث وتدفق البيانات. يمكّن ذلك فرق تكنولوجيا المعلومات من التنبؤ بـ والتخلص من انقطاعات الخدمة في بيئات تكنولوجيا المعلومات المختلطة، مما يقلل بشكل كبير من وقت التوقف عن العمل ونفقات تكنولوجيا المعلومات. تُعتبر زينوس رائدة في The Forrester Wave™: Intelligent Application and Service Monitoring, Q2 2019 . لمزيد من المعلومات حول زينوس، يرجى زيارة: https://www.zenoss.com.
حول تقنيات فاد
فاد تكنولوجيز هي إحدى الشركات الموزعة ذات القيمة المضافة لتكنولوجيا المعلومات والتكنولوجيا، ومقرها دبي، الإمارات العربية المتحدة. وهي تقدم خدماتها للمؤسسات والشركات الصغيرة والمتوسطة من خلال قناة قوية في منطقة الشرق الأوسط وشمال إفريقيا. تقديم منتجات وحلول تقنية ذات مستوى عالمي تعمل على تحويل مشهد تكنولوجيا المعلومات وتوفر أفضل عائد استثمار وأقل تكلفة إجمالية للملكية لعملائها. تعمل الشركة باستمرار على تطوير مجموعة حلول المؤسسات عالية الأداء مع التركيز بشكل خاص على البنية التحتية شديدة التقارب وأنظمة تخزين المؤسسات والبنية التحتية لتكنولوجيا المعلومات والأمن المادي والأمن السيبراني. تدعم شركاءها عبر استشارات المبيعات والتسويق، فضلاً عن الخدمات المهنية، مثل الاستشارات والتدريب والنشر والدعم الفني، التي تشكل جزءًا رئيسيًا من إستراتيجيتها ورؤيتها للمنطقة. معرفة المزيد عن فاد على: www.vad.ae.
اتصالات إعلام زينوس
جيل فورد
الشعار: https://mma.prnewswire.com/media/845045/Zenoss_Logo.jpg